Welcome to Greenviews Resorts – El Nido
GREENVIEWS RESORT, CORONG-CORONG, EL NIDO
Tel: 0921 586 1442
El Nido Accommodation.
The latest (May 2009) Lonely Planet Guide to the Philippines Greenviews El Nido Resort Review :– ( Lonely Planet 2012 web site Review. )
"Outside the top-end resorts (which meant the 3 very expensive resorts like Lagen & Miniloc) Greenviews cottages are the nicest in the area. Like its sister property in Port Barton, Greenviews looks like it was put together by highly skilled woodcarvers and craftsmen – from the hardwood floors to the room furniture to the wonderfully designed benches in the 2nd-storey restaurant, everything is a cut above the quality found elsewhere."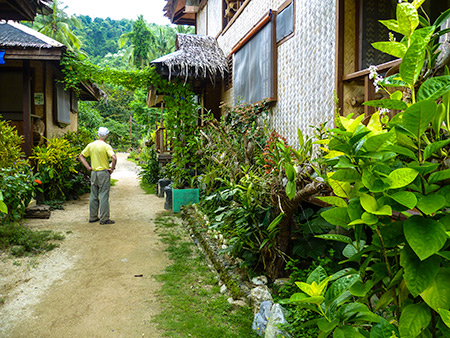 Garden path towards back entrance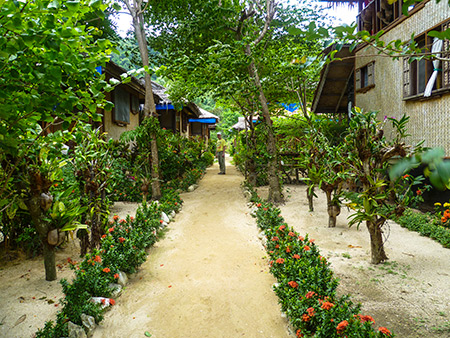 Garden Path towards beach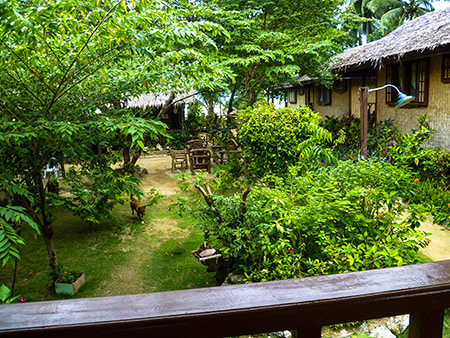 View from Fan Room 12 with balcony over main garden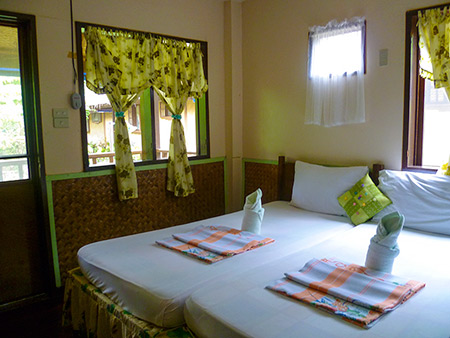 Bedroom of Room 12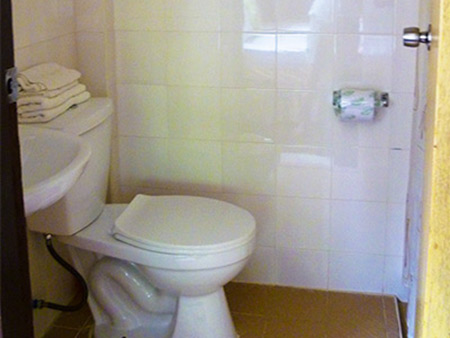 Flush toilet Room 16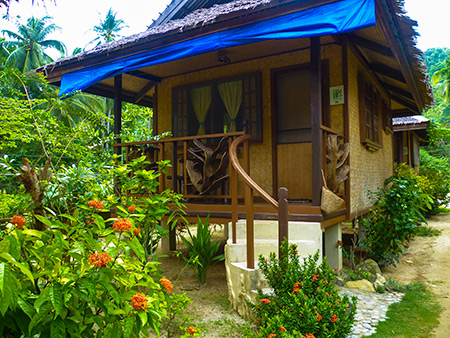 Double cottage 4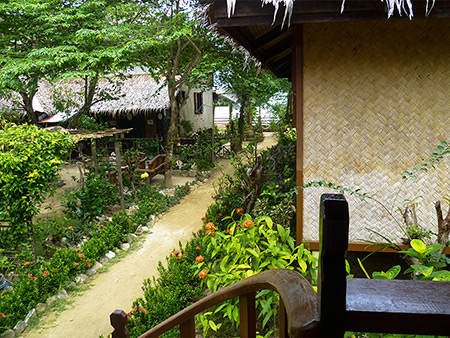 View from cottage 4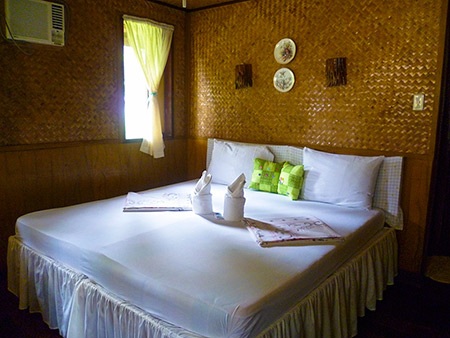 Cottage 4 bedroom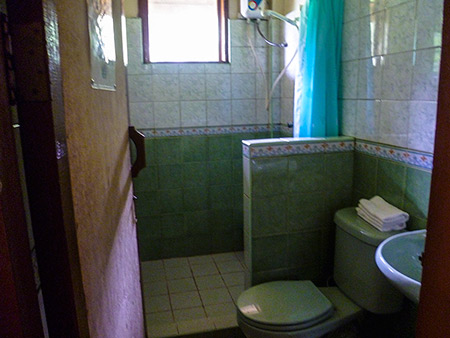 Family cottage bathroom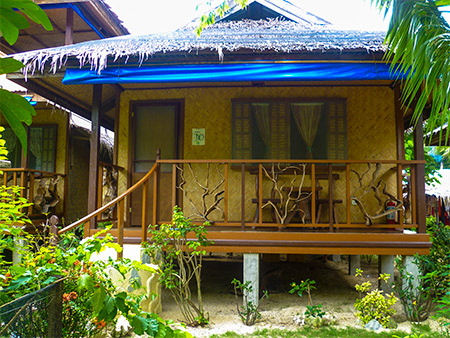 Family cottage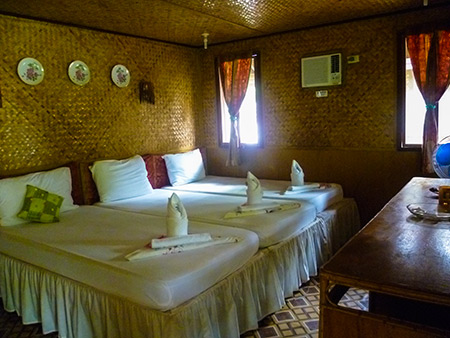 Family cottage bedroom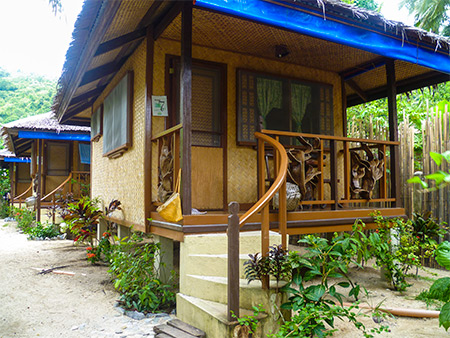 Double cottage 7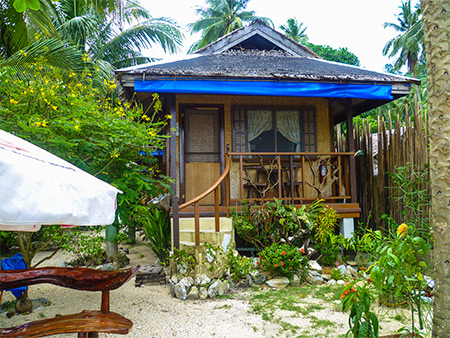 Front Double cottage 6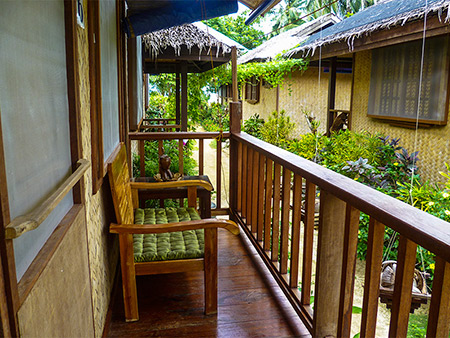 Fan room 16 with balcony over back garden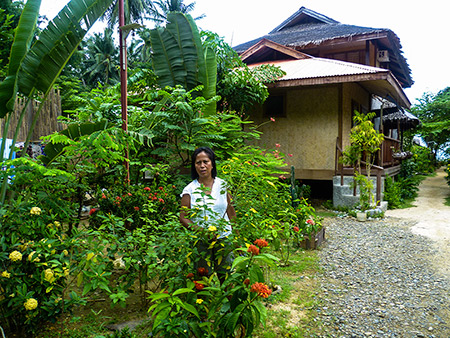 Back garden view of Room 16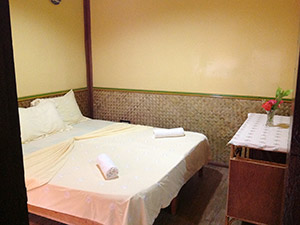 Room 14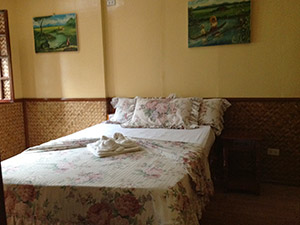 Room 14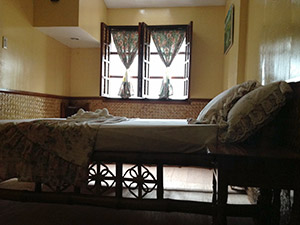 Room 14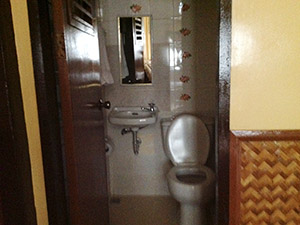 Room 14 Bath Room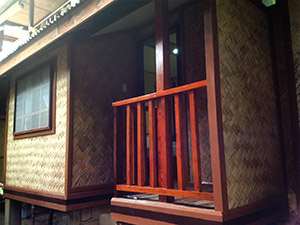 Room 13 Terrace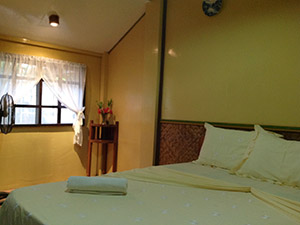 Room 13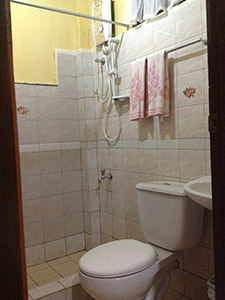 Room 13 Bath Room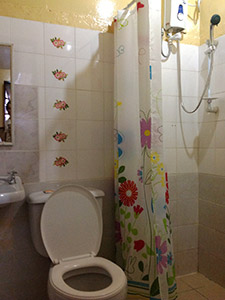 Room 14 Bath Room
Free WIFI is available in the restaurant and free use of a computer if not being used by the management.
The resort has been constructed with native style cottages, with a native style restaurant building in the middle at the front.
All cottages have their own balcony and bathroom with flush toilet and tiled shower which are hot showers when town electricity is on (currently 2pm-6am).
There are 8 double cottages and 2 family cottages. All cottages have both fan and aircon so we can change to either by turning a switch and adjusting payment accordingly. There are also 6 rooms, 4 of which have the same facilities as the cottage except no airconn and two are interior rooms with no balconies, which can either be fan or aircon.